Armor is the name that the Gauls gave to the coastal region: it means "country near the sea" as opposed to Argoat, the country of the interior. The department of Côtes d'Armorwhere our hotelThe hotel is located less than 1h15 from Rennes and 2h15 from Nantes. For a weekend, a week or more, the Hotel Ker Moor Préférence in the Saint-Brieuc Bay is the ideal pied-à-terre or rather the ideal waterfront hotel for live and discover this colourful department, a true concentrate of the Bretagne.
To the west, Ploumanac'h (French people's favourite village in 2015) and the Pink Granite Coast with Perros-Guirec are full of secrets and legends with spectacular architectural buildings. A few kilometres away, the pretty town of Paimpol with its Beauport Abbey, a town made famous in the 19th century by Théodore Botrel and his song "La Paimpolaise" and especially known for the cod fishing in Newfoundland and Iceland which marked the history of the place. A little further on, the Pointe de l'Arcouest is the landing stage for the island of Bréhat (10 minutes by boat).
To the east of the department and 1 hour from the hotel, Cap Fréhel is one of the most grandiose sites of the Bretagne. With its cliffs dominating the sea at about 70 m, you will enjoy an impressive viewpoint while walking along the GR34 and even, on a clear day, see the Channel Islands and Jersey. Nearby, the impressive Fort-la-Latte, a 14th century feudal castle made of pink sandstone, is open to visitors in season and offers many activities. Also not to be missed is Erquy, a very active seaside resort with its port and 7 beaches.
Inland, the 15th century Château de la Roche Jagu overlooking the Trieux valley is a must-see in the Côtes d'Armor. Pontrieux, a town of character 30 minutes from the hotel, will make you discover the crafts with artists who use leather or glass, painting or sculpture. You can also admire its old wash houses, which also make its reputation, during a boat trip with a guided tour on the Trieux. Further down, Guingamp, a historic city where it is good to stroll, reveals sites where heritage and nature come together to offer exceptional moments.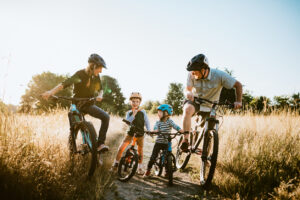 Click here to see the offers: https://www.funbreizh.com/canal/kemoc
Read more "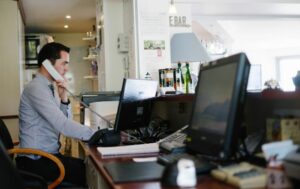 1 - The fairest and best prices guaranteed on this site 2 - Special offers all year round 3 - A team at your disposal to inform you and advise you on the organisation of your event
Read more "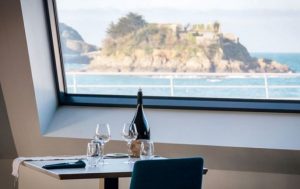 Take advantage of the Ker Moor Hotel in Saint Quay Portrieux to organise your seminars or study days in a unique environment facing the sea. You wish to
Read more "