4 star hotel near St Brieuc
Ker Moor for a wonderful and luxurious experience
Hospitalitysuch as Ker Moor, in the heart of the Bay of St Brieuc à Saint Quay Portrieux, opens its doors to you all year round for a calm and relaxing stay.
Located on the sea front, it offers an incredible panorama. The iodized winds bring you a breath of fresh air to fill up your energy.
There are many activities to do around our hotel: walking along the coast and on the beaches, mountain biking, horseback riding, water sports, sea trips and guided tours, not forgetting the discovery and tasting of our gastronomic specialities.
With its two ports, the Port d'Armor and the Portrieux, Saint Quay Portrieux, capital of the scallop, invites inhabitants and tourists to let themselves be rocked by the waves that stretch as far as the eye can see. 
With many green places on its coast with an architectural heritage typical of the Celtic culture, go to discover St Brieuc and its bay in Bretagne North.

Your luxury hotel in Bretagne
Overlooking the sea, the Breton coast, the islands...
Ideal for a holiday or a romantic weekend, the rooms of our hotel in St Brieuc have a high level of comfort to meet your expectations.
Every detail has been taken care of to ensure that your holiday destination is a success.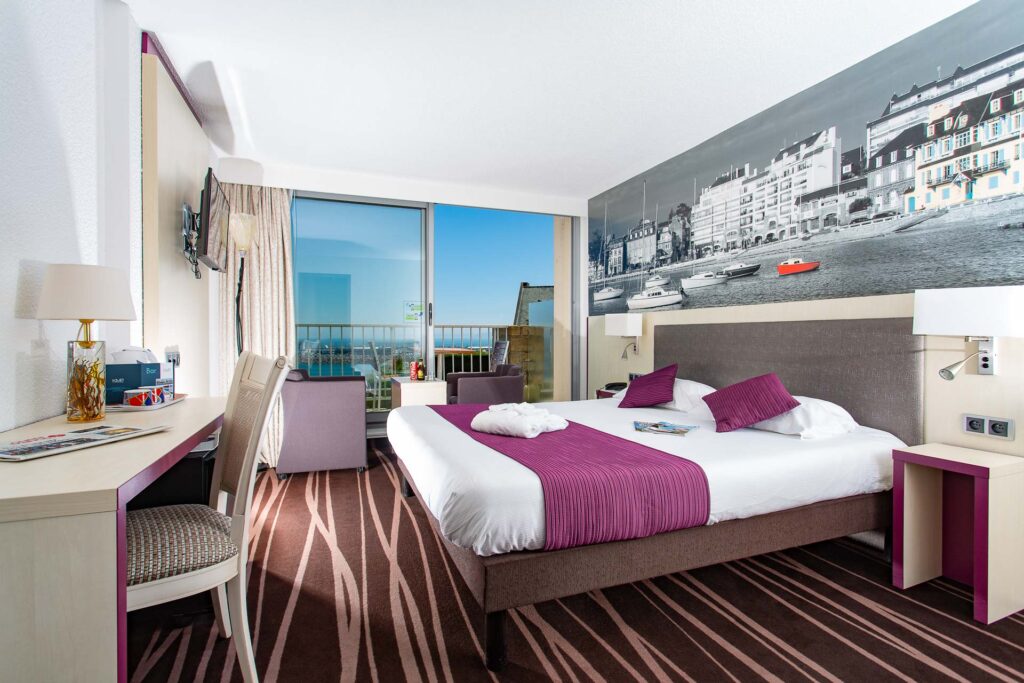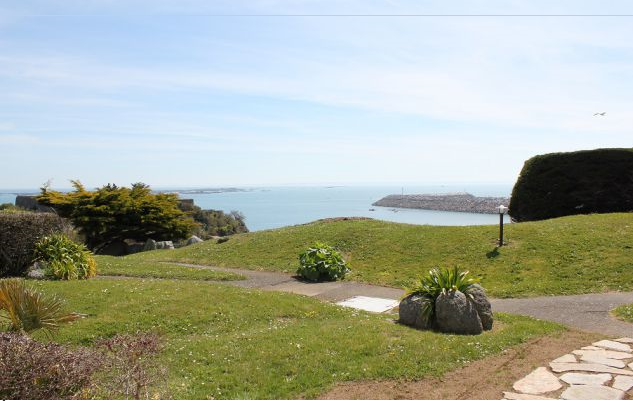 For tourism or business stays in Bretagne
Harmonious and warm, our flats You will be able to enjoy the Breton coastline to the full. A hearty breakfast is also provided to start your day.
Things to do and see in the Côtes d'Armor
The Pink Granite Coast, the island of Bréhat, the town of Dinan, the lake of Guerlédan but also the bay of Saint Brieuc, where our hotel is located, are as many places to visit for their beauty as for their history.
For our customers with an electric vehicle, we provide charging stations that will allow them to travel the Bretagne.
Discover many tourist places that will leave you with unforgettable memories.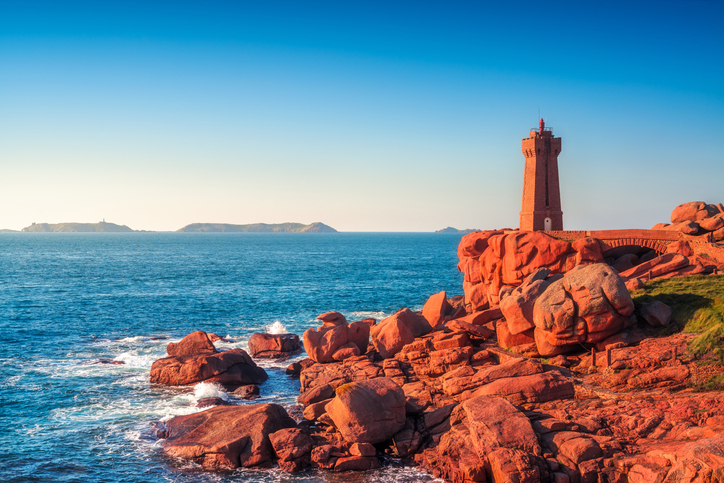 Hotel St Brieuc : Ker Moor
Share your memories on Instagram